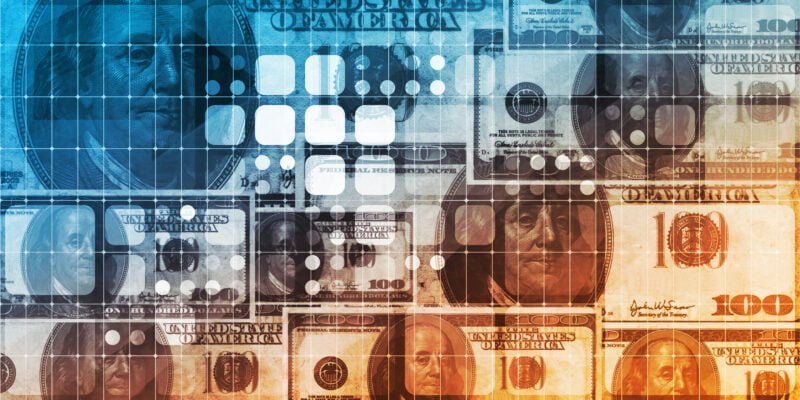 Last Updated on
January 24th, 2023 07:51 pm
Payment gateways are payment options that allow you to process online payments through your website, app, or other online channel. These gateways are what allow businesses to accept card payments for purchases made from their e-commerce store, for example.
These payment processors can be a strange thing for many small businesses. They can appear confusing and technical in nature. However, once you know what they are and how they work, it is easier to understand why you need them and how they work in your overall payment strategy.
Let's look at what these payment gateways are, how they work and which ones you should choose for your business.
What is a Payment Gateway?
A payment gateway is a way for businesses to process online payments, often debit or credit card payments. The payment gateway connects with the merchant account on your website. The credit card information can then be transmitted from a customer's browser and stored securely in the bank.
Online payment gateways are also set up using secure communication for authentication and encryption. This means that your company's data will be protected as it travels through the internet by using these secure networks.
These payment processors work seamlessly with your company's other marketing efforts such as email marketing, social media, and web banners. Online payment gateway services are designed to accept international payments, and in some cases alternative payments such as cryptocurrency.
How Does a Payment Gateway Work?
A payment gateway provider allows your business to accept credit card payments through an electronic process. The gateway connects your website or app with the credit card processor, which then determines if the online payments are valid or not.
If it's deemed valid, the credit card processor processes the transaction and sends you the funds via wire transfer, ACH transfer, or a check. If it's not valid, you will get a notification explaining why it was not validated by the processor.
This is where knowing how payment providers work becomes important as you can now fix any problems that might have occurred during this process. There are many different types of payment gateways available for use in e-commerce ventures—these include gateways like PayPal and Authorize.net.
Which Payment Gateways Should You Use?
Choosing the right payment gateway for your business is crucial, especially when considering PCI compliance and fraudulent online transactions. There are different types of payment gateways and each has its own pros and cons, so it's important to know which type to use.
The most popular payment gateways are online forms, merchant accounts, and credit card processors. Online forms provide the most flexible payment processing options with the widest range of acceptance options to choose from. Online forms accept payments from all major credit and debit card payments as well as PayPal. This is a popular option for businesses who want to process their customers' online payments securely.
A merchant account provides you with a more robust payment processing experience that includes fraud protection. It also gives you access to more sophisticated analytics tools. It can also be pricey, however, so make sure that it's worth the cost before you sign up.
Credit card processors offer a less costly alternative for those who don't need or want all the bells and whistles of merchant accounts. These benefits include fraud protection or advanced analytics tools. This type of gateway is best suited for smaller businesses who don't want to deal with complex transaction fees and keep customers happy.
Which Credit Cards Should You Accept Through a Payment Gateway?
There are three primary payment gateways that you can use for your business:
1. A merchant account with a credit card processor or payment service provider such as PayPal, Stripe, and Braintree.
2. A merchant account with a bank or other financial institution that offers payment processing services.
3. A self-hosted system with no merchant account required to accept credit cards.
Payment gateways work by taking payments from the customer and forwarding it to the business's bank account. They do so in order to remove any risk of chargebacks and fraud that the business may face otherwise.
In addition, these payment gateways allow businesses to integrate their bank accounts with their website and offer easier ways for customers to buy things on their website.
How to Find the Best Payment Gateways for Your Business
When you're first starting a business, you might not know which payment gateways are the best for your needs. So, to find the best payment gateways for your business, there are a few things to consider.
-First of all, your business will have different needs depending on its size. For example, a small company may only need one or two methods of payment while an enterprise may demand more options.
-Second of all, you'll want to consider what type of products or services you sell. Do they require a physical delivery? If so, you'll want to select a gateway that offers that kind of transaction.
-You'll also want to think about how much risk is involved in the transaction process and where that risk lies with each payment gateway. Some payment gateways will be easier for new merchants while others will require more experience and knowledge.
-Lastly, you'll want to think like a consumer when it comes time to decide which payment gateways make sense for your business. That's because some payment gateways will better suit consumers, while others suit the business.
They can support a variety of payment methods
Whether you are selling a product or service online, a good Payment Gateway will allow you to accept payments from customers in many different ways.
For example, you can accept credit cards, PayPal, and even digital wallets like Apple Pay and Google Wallet. You can even process payments from customers in foreign currencies.
Payment gateways are a great option for those selling internationally. However, there are a number of things to consider before choosing one for your business.
They improve security by encrypting cardholder's data
Payment Gateways improve security by encrypting cardholder's data. These services use SSL to create an encrypted channel for sensitive payment data.
They also meet the PCI DSS, or Payment Card Industry Data Security Standard, requirements to ensure that cardholder data is not exposed or misused.
These services can also help you avoid the potential penalties associated with security breaches, such as the loss of income due to fraud.
They can integrate with e-commerce platforms
In order to successfully integrate a payment gateway with an e-commerce platform, you must first understand the different types of payment gateways.
Different payment gateways offer different features and benefits. Some offer more secure and convenient payment options while others require you to connect to the gateway via a third party.
You can select either option depending on your business needs and requirements. Payment gateways should support multiple currencies. There are some features that you should look for in a payment gateway.
They can offer fraud detection solutions
If you're selling products online, Payment Gateways can offer fraud detection solutions for your business. These services help merchants reduce the number of chargebacks by monitoring transactions through the use of gateway filters.
A good gateway will reject safe orders along with fraudulent ones. Payment gateway filters can be customized to detect and block fraudulent transactions.
In addition to filtering fraudulent orders, payment gateways can block transactions from certain countries. This can help protect your business from chargebacks and higher costs due to interchange fees.
Choose Your Payment Gateway Wisely
A payment gateway is a system that allows you to accept payments from customers through a third party service. Payment gateways are offered by many different companies and third-party services.
Knowing which payment gateways you need and how they work is a great way to avoid payment gateway scams.
Keep reading for more business information!
Every time you click on a link on our site, we may get a small commission paid to us. We do this to keep the content free-to-read. If you're privacy focused, you can support the site by using Brave Browser and BAT tokens - We're verified creators! Thank you for helping us showcase the future of neurodivergent talent.